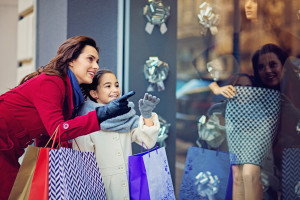 It is finally December which means the holiday décor and celebrations are in full swing. With holiday parties, shopping lists, and tying up loose ends before the end of the year, it is an overwhelming time for both individuals and businesses. Fortunately, Alabama Graphics is here to help!
Though we cannot attend that extended family gathering or shop for your in-laws, we CAN help you with your holiday graphics.
Below are ways Alabama Graphics can help you this holiday season:
Window graphics
While window graphics have been around for decades, this traditional marketing tool has evolved throughout the years. In-store traffic once measured the success of window graphics, but now they're used for more than just marketing. They can even be used to generate publicity.
Three things to consider when using window graphics:
Go Big.Rule of thumb: the bigger the better. You want your signage to be visible from a distance and stand out against the signs of neighboring businesses. If your storefront is all windows, utilize the space! The larger the window area to work with, the more creative and entertaining your graphics can be.
Be creative and daring.No one ever got attention by being ordinary. We've all seen the snowflake window graphics, but these days there's so much more we can do. Our digital color experts can work wonders on creating a piece for you. So, if you're more of a logistic thinker than a creative one, no worries, we've got you covered!
Be interactive.Your signage should direct people to where they can go to interact with your business. For example, send them to your Facebook page to view your latest social media promotions, or direct them to your website to browse your products. Either way, be sure their experience with your company doesn't end with the graphic.
Poster/Banners
Posters and banners are simple and easy to place around the community to get the word out about a holiday event. Consider hanging a big, attention-grabbing banner in a high-traffic area, place posters in local stores and restaurants, and spread yard signs throughout the neighborhood.  For more information and design inspiration, check out our poster and banner galleries!
Floor Graphics
Once you lure customers in with window graphics, guide them directly to your featured holiday product or event with directional floor graphics. Because our custom floor graphics are OSHA-approved, non-slip and removable, they're perfect for temporary use. Check out a few examples here!
Alabama Graphics has been the state's preferred commercial printing and digital color graphics provider for 60 years. With more than 326 years of combined industry experience, at Alabama Graphics you gain more than a competitive edge in technology and digital printing, you gain a loyal support network, working to turn your projects into reality. From wide-format AEC prints to banners, signs and collateral material, Alabama Graphics is a proven solution for all your printing needs. Learn more at www.algraphics.com.