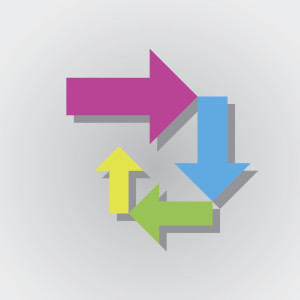 Alabama Graphics prides itself on helping our customers from beginning concept to finished product.  Once thought of as just "printers", we have evolved into a company that relies on our creativity to take customer's thoughts or ideas and make them a reality.  There is a process that we go through in order for us to be successful with these projects, with each being just as important as the next.  The different stages include site surveys, consulting, creative design, production, and installation.
Site surveys – Whether the space is interior or exterior, we send team members on-site to make sure that we know the space we're working with.  From precise measurements to pictures for design, we realize that having correct information on the front end of jobs is imperative for a successful project.
Consultation – Depending on the size of the space, viewing distance, what the wall and floors are made of, etc can create opportunities for the different applications we can provide.  For interior projects, we can create graphics whether they're applied to the floor, walls, or even ceiling. For outdoor projects, we can create signage from 100' banners that go on the side of a building to 18×24 yard signs to promote events around town.  Our sales team is experienced in helping customers decide which options are best depending on these circumstances.
Creative Design – Our in-house design team loves to create personalized/branded environments, sometimes using customer's ideas to get started. This allows them to do what they do best – be creative. Once the site surveys are completed, our design team uses the measurements and pictures to create mock ups for the customers so they can be viewed before we move forward in production.  The proposals give our customers a visual as to what the project will look like once completed.
Production – From our 10' Latex printer to our Zund router, we have the equipment needed to efficiently produce high quality output. With technology always changing, we pride ourselves on staying above the curve with the latest equipment as well as using the correct materials needed for the job.  Our production staff gives us a competitive advantage with many years of experience in working in the industry.
Installation – Not only can we create and produce this work, but we can complete the project with installation as well.  Whether it's a 2 foot banner or a 60' wall graphic, we can install it. We love seeing a job through from start to finish and it all ends with our final installation.