Samford University is Alabama's top-ranked private university, and is located in Homewood, AL. Alabama Graphics worked with Samford last year to update graphics on campus when the school's re-branding study resulted in a new bulldog spirit mark and an updated logo. Recently, Alabama Graphics worked with Samford again on multiple projects.
Custom wallpaper, featuring photos of Samford's beautiful campus, was created and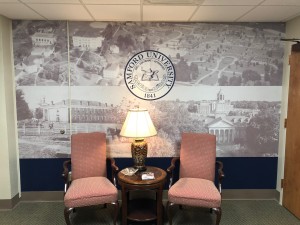 installed in one of the main offices on campus. Custom wallpaper is a simple way to a conceal large, blank walls as well as add personality to a room.
In the athletic department, new season schedules were created and printed for the football, soccer and volleyball teams, and a large banner was printed and installed for the tennis teams.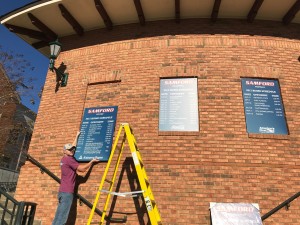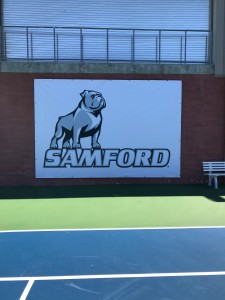 Lastly, adhesive vinyl circles were applied to the "chillers" in Samford's Facilities Management Department.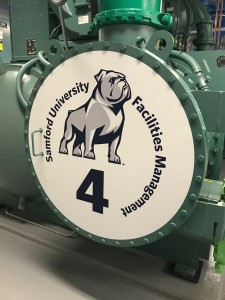 We love working with Samford University. Go bulldogs!
Alabama Graphics has been the state's preferred commercial printing and digital color graphics provider for 60 years. With more than 326 years of combined industry experience, at Alabama Graphics you gain more than a competitive edge in technology and digital printing, you gain a loyal support network, working to turn your projects into reality. From wide-format AEC prints to banners, signs and collateral material, Alabama Graphics is a proven solution for all your printing needs. Learn more at www.algraphics.com.