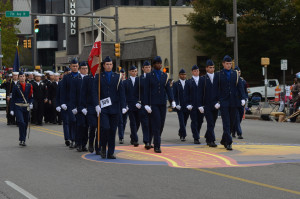 Every year on November 11th, Veteran's Day is celebrated across the country. Did you know, however, that the Birmingham, AL, Veteran's Day parade is the longest running Veteran's Day parade in the country? This year marked the 70th annual parade.
Along with the parade, the Veteran's Day Foundation held memorial services, a National Veterans reception and dinner, as well as a World Peace luncheon.
Alabama Graphics was excited to work with the Veteran's Day Foundation to provide multiple services for the celebration of those who have fought for our country. Our services included a street graphic applied directly to asphalt for the parade, printing and laminating tickets for the weekend's events, and printing the tickets for the National Veteran's Dinner.
We are so thankful for all our country's Veterans, and honored to be able to support the celebration.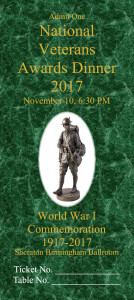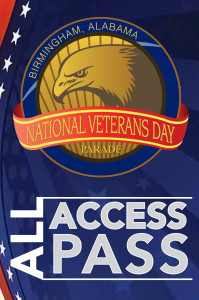 Alabama Graphics has been the state's preferred commercial printing and digital color graphics provider for 60 years. With more than 326 years of combined industry experience, at Alabama Graphics you gain more than a competitive edge in technology and digital printing, you gain a loyal support network, working to turn your projects into reality. From wide-format AEC prints to banners, signs and collateral material, Alabama Graphics is a proven solution for all your printing needs. Learn more at www.algraphics.com.