A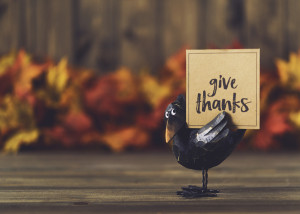 s Thanksgiving quickly approaches, we want to take the time to count our blessings and show our gratitude for our clients and amazing employees. 
We wouldn't be where we are today without our clients. We appreciate them always putting their confidence in us to get the job done right and on time. We are truly grateful for the chance to work with each of them.
It's been such a great year and we're so blessed to have had the opportunity to work on some exciting projects. Working with University of Montevallo, REV Birmingham and Samford University , as well as other successful businesses across Alabama, we've enjoyed every moment of each project.
We're grateful not only for our clients, but our extremely talented employees. They work hard each day to make our business and each project we work on a success
From all of us here at Alabama Graphics, we hope you and your family have a wonderful Thanksgiving and take the time to reflect on what you're grateful for.
Alabama Graphics has been the state's preferred commercial printing and digital color graphics experts for 60 years. With more than 326 years of combined industry experience, at Alabama Graphics you gain more than a competitive edge in technology and digital printing, you gain a loyal support network, working to turn your projects into reality. From wide-format AEC prints to banners, signs and collateral material, Alabama Graphics is a proven solution for all your printing needs. Learn more at www.algraphics.com. this holiday season.