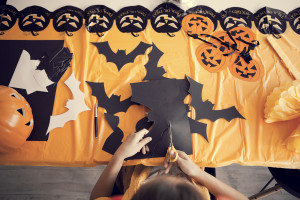 Pumpkins, witches, monsters and ghosts galore! Halloween season has arrived, so it's time to get festive with Halloween graphics. From wicked window décor to spooktacular costumes, Alabama Graphics has a graphic solution for you.
Deck out retail stores and windows.
Whatever the occasion, graphics can not only help boost your sales, but also bring festivity to your storefront. For instance, eye-catching window graphics are a great way to broadcast your seasonal promotions and products. Having a sale on Halloween costumes, décor or candy? Let drive-by traffic know! Likewise, consider installing floor graphics to direct customers to specific sections of your store and using pop-up banner stands as point of purchase displays. You can even hang spooky flexible displays from the ceiling for extra décor!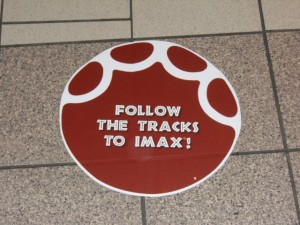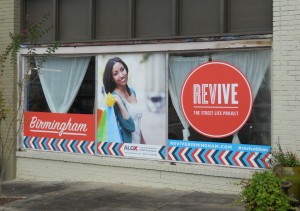 Promote Halloween events.
Using traditional marketing tactics, such as posters, banners and yard signs, is a simple and cost-effective way to promote a Halloween event, especially if it's a local event. These graphics are easy to place around the community to get the word out. Consider hanging a big, attention-grabbing banner in a high-traffic area, place posters in local stores and restaurants, and spread yard signs throughout the neighborhood.  For more information and design inspiration, check out our poster and banner galleries!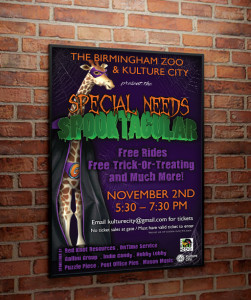 Create DIY costumes.
Skip the over-priced costume stores and let us help you put together a cost-effective DIY costume! Using cutting-edge equipment, our DCX experts can produce colorful costumes and accessories on virtually any substrate. From an emoji crew to your favorite foods, there are plenty of costumes that you can create with graphics. Get some inspiration here!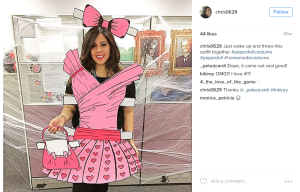 There you have it! Three ways to use graphics this Halloween season. If you're interested in ordering any of these graphics OR you have another idea, give us a call today. Our experts are happy to find a spooky solution just for you. Happy Halloween!
Birmingham: 800-292-3806 • 205-252-8505 | Montgomery: 800-463-5610 • 334-263-0529
Alabama Graphics has been the state's preferred commercial printing and digital color graphics for 60 years. With more than 326 years of combined industry experience, at Alabama Graphics you gain more than a competitive edge in technology and digital printing, you gain a loyal support network, working to turn your projects into reality. From wide-format AEC prints to banners, signs and collateral material, Alabama Graphics is a proven solution for all your printing needs. Learn more at www.algraphics.com.