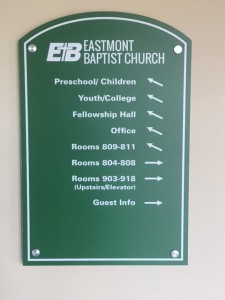 Have you ever been lost in a building or venue? When people find themselves in unfamiliar surroundings, they look for information about where they are in relation to their destination and signage to direct them to this destination. A strategic directional system starts with a detailed study of your location's needs and where traffic flows. Building elements such as foyers, hallways, stairways and entrances can impact the directional signage you need.
Rigid displays, backlit displays, floor graphics, flexible displays and banner stands are all great options for directional signage. Once you've determined your location's needs, the Alabama Graphics team will work with you to ensure:
Appropriate signage sizing.
Clear messaging.
Consistent sign design.
Signs are well located.
Signs display current and relevant information.
Exterior and interior signage systems work in unison.
Sign systems offer flexibility for future updates and additions.
Signs are ADA approved, if required.
Hospitals, shopping malls, sports and concert venues, parks and office buildings can especially benefit from directional signage. Recently, the Alabama Graphics team produced directional signage for Eastmont Baptist Church in Montgomery, AL. Check out photos of the graphics below!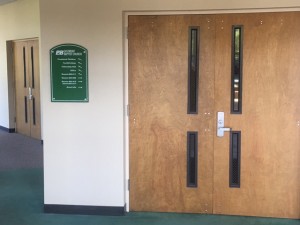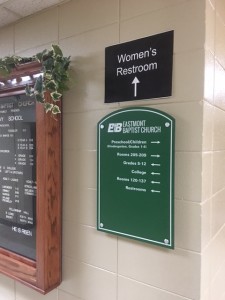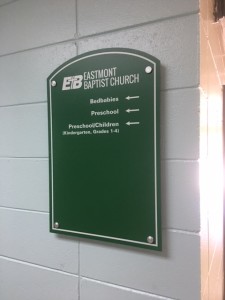 Interested in a strategic directional signage system? Give us a call today!
Birmingham: 800-292-3806 • 205-252-8505 | Montgomery: 800-463-5610 • 334-263-0529
Alabama Graphics has been the state's preferred commercial printing and digital color graphics for 60 years. With more than 326 years of combined industry experience, at Alabama Graphics you gain more than a competitive edge in technology and digital printing, you gain a loyal support network, working to turn your projects into reality. From wide-format AEC prints to banners, signs and collateral material, Alabama Graphics is a proven solution for all your printing needs. Learn more at www.algraphics.com.