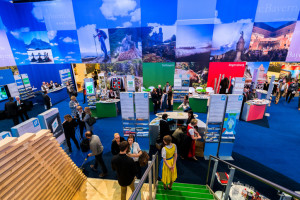 At a tradeshow, the goal is to attract potential customers to your booth and inform them of the products and/or services your company offers. To do this, you'll need an appealing tradeshow display that helps your booth standout amongst the cluttered sea of tradeshow booths. Luckily, Alabama Graphics is here to help!
From pop-up displays to branded swag items, check out these 6 products that are sure to steal the attention of attendees at your next tradeshow:
At Alabama Graphics, we provide all of these products and more to help your business create a stand-out tradeshow display. Check out our entire tradeshow collection here and review these 4 tips for designing an appealing tradeshow exhibit.  Give us a call for more information!
Birmingham: 800-292-3806 • 205-252-8505 | Montgomery: 800-463-5610 • 334-263-0529
Alabama Graphics has been the state's preferred commercial printing and digital color graphics for 60 years. With more than 326 years of combined industry experience, at Alabama Graphics you gain more than a competitive edge in technology and digital printing, you gain a loyal support network, working to turn your projects into reality. From wide-format AEC prints to banners, signs and collateral material, Alabama Graphics is a proven solution for all your printing needs. Learn more at www.algraphics.com.