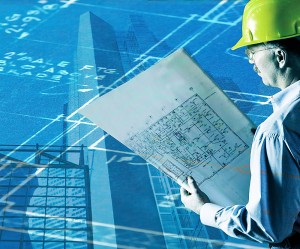 Construction projects are rife with moving parts. Many times profits get cut because of easily avoidable human errors. Documents and drawings can be delivered late and force builders to use outdated information. Email helps to lessen the communication issues but many drawings are too large to attach.
Project management can be simplified using cloud technology. eShare allows project managers, architects and foreman to access essential documents anywhere and anytime. Our secure Web server can host all of your images, contracts and videos and protect them from corruption.
eShare maintains all of your documents in one place for your team to access. Each team member is assigned a login name and password and you can control who sees what documents. The eShare system allows you to monitor changes to every document.
With construction companies taking projects in different regions of the country, it's imperative to have remote access for employees. A Constructech Magazine survey showed that 81% of project managers are using mobile devices on job sites. The days of carrying a briefcase full of papers are gone.
If you are interested in consolidating your documents, contact your Alabama Graphics representative and improve your process management today.
Alabama Graphics has been the state's preferred digital printing and Digital Color Experts for more than 50 years. From wide-format AEC prints to banners, signs and collateral material, Alabama Graphics is a proven solution for all your printing needs. Learn more at AlabamaGraphics.com or click here to contact us.