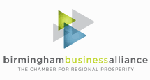 We're excited to announce that Alabama Graphics has been nominated as one of Birmingham's best small businesses for 2012! We're excited for the awards presentation on Sept. 20.
Going through the application process really made us think about how our business has evolved over the past several years – which everyone in our industry knows have been full of challenges. Here's how we did it:
We stayed committed to operational excellence. We placed number 14 in the "North America's Top 40 Shops for 2012" list in the March 2012 issue of Wide Format Imaging magazine.
We've pursued innovative solutions. In July 2010, Alabama Graphics partnered with four other companies within our industry to form a new company named eDevelopment. We anticipated the demise of print on paper and wanted to create an online, cloud-based suite of software products that addressed the needs of the AEC industry. This suite of products, now known as "eSuite," addressed the important phases of a construction project. Our eSuite has now expanded to include: eDistribution (bidding phase), eShare and /or eCommunication (construction phase and closeout).
We've kept our focus on exceptional customer service. We know your industries are demanding and deadline driven. We've continually looked for ways to be more efficient, minimize errors and use new technology to benefits our clients. We measure our service quality by the length of time customers continue to do business with us. Of our top 150 accounts, more than half of them have been with us more than 10 years, many of these being with us for more than 20 years or from the date they started their business.
We committed to profitability. We judge our financial success by our ability to stay in business for 57 years, including the past several that have been increasingly challenging for the AEC environment. We made a commitment to remain profitable, and, by doing so were able to react in late 2009 with policies and procedures that reinforced our goals related to cutting our cost and doing more with less. We also invested heavily in wide format color printing and signage, which is currently the growth area of our business.
We've got staying power. Over the last 57 years, we've seen many changes in the industries we serve, and have had to continually challenge the conventional ways of doing business. In 1990, we merged two companies together to form Alabama Graphics, and invested heavily into our two main locations in Birmingham and Montgomery. We've transitioned away from hard copy (analog) printing to digital document management, delivering any type documents when and where they are needed, on time. We're also shifting more resources, time and effort into our color division, DCX – Digital Color Experts.
We're stayed committed to our team. Stability and growth opportunities for our employees have always been extremely important to Alabama Graphics. Of our 46 employees, half of them have been with the company 10 years or longer.
We're committed to our community. We truly care about the community we live in. We have been active supporters of the United Way for more than 10 years. We also match 50 cents of every dollar that our employees donate yearly. We've been long-time supporters of the local AIA (American Institute of Architects) Birmingham chapter. Many of our associates are active in community volunteering and have served on the board of the ABC (Associated Builders & Contractors) and participate in the tornado cleanup in Pratt City. We support The Exceptional Foundation in Homewood, and do promotional printing, banners, invitations and other services as a donation.
We think all these factors add up to a pretty comprehensive blueprint for success. We're grateful to the Birmingham Business Alliance for recognizing it, and look forward to celebrating with all the outstanding small businesses in our area in September!