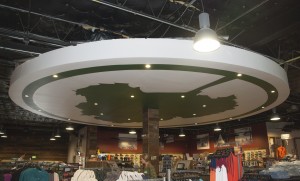 Since Alabama Outdoors first opened its doors in 1975 it's been a Birmingham staple. With their high quality products and outstanding customer service, they've grown to seven locations throughout Alabama.
When they came to us, we jumped at the chance to work with them and be a part of their Homewood location's renovation.
And we must say, it turned out great!