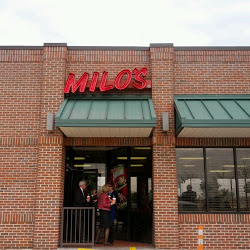 What's one southern restaurant chain that the rest of the country needs?
According to Thrillist, Milo's!  And we couldn't agree more. It's a great company with outstanding products that people just can't get enough of. Last year, the restaurant chain was even chosen as number three on the The Daily Meal's list of 10 Regional Burger Chains That We Wish Were National.
While working with their advertising design company, Cayenne Creative, we enjoy taking care of all their printing needs, and we're thrilled about the company's expansion plans!